Saturday Music Class and Indoor Play for Babies, Toddlers and Preschoolers Tampa Bay
When: Saturday May 14th
Music Time: 9:30-10:15
Open Play Time: 10:15- 11:00
$40 per family
 $10 for active prepaid packages/unlimited.
Weekends are special opportunities that are added sometimes at the last minute when a family requests a date and time.
We do our best to meet requests based on our availability as we host private parties on the weekends! Come and experience the magic!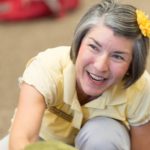 Music with Mar. Classes w/ Miss Karen are designed for babies, toddlers and preschoolers combined with their caregivers. It is the class you know and love. 
Miss Karen has been teaching for over 21 years to young families here in the Tampa Bay area.  
It is with great JOY to provide extra classes allowing you to use your class cards in the 2 month time frame given for your five class packages!
You are welcome to bring a snack or lunch to enjoy in the eating area each time you visit.
Remember socks for adults~ $2 purchase, if you forget! Dress comfortably!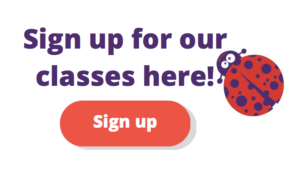 Our Indoor Playground for Kids
K Peas Place is open all week for open play, structured class and special events.
Welcome to K Peas Place where life and community is celebrated with young families in mind.
We cater to ages 7 and under, specializing in structured (classes) and unstructured (open play) safe enriching opportunities inspiring caregivers to engage in our interactive activities and private personalized birthday parties! K Peas Place is available to special groups upon request and availability!
#kpeasplace
While you visit please, take time to create a hand print for our growing art canvas expressing all the love and fun happening at K Peas Place.
The children love to look at the art piece and find their hand each time they visit!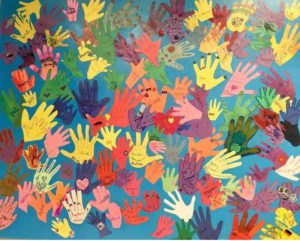 Benefits at a Glance
•Quality playtime with your kids
•Socialize and connect with other parents
•Family Rates
•Educational and Fun environment
•Designed for ages 0-6 yrs.
You May Also Be Interested In:
•Birthday Parties for Kids
Join us during the week for a preschool alternative!
Saturday Music Class and Indoor Play for Babies, Toddlers and Preschoolers Tampa Bay