Open Play | Westchase
Open Play is unstructured play time where families come to relax, connect, play and celebrate time together!
We now offer Open Play on:
Thursdays 1:00-4:00
Fridays 9:30-11:30
Register here: https://form.jotform.com/201462962757159
You may come on in anytime during those hours to have fun!
During open play sessions families may explore at the tables with play dough to exercise their fine motor skills and take home the play dough they enjoyed squishing, molding and sculpting!
It's the simple things that create learning opportunities!  We hear the conversations and the light in your eyes when you engage in talking with one another!  It truly gives us great pride to know that our mission to connect families is happening here! Socializing is a natural healthy activity that has been dormant for most of us during COVID-19 and we are feeling the affects of isolation!  We want our community to know that we understand.  We are here for you and following CDC guidelines.  At this time we ask adults, staff included to wear masks, children optional.  If you'd like to schedule a private play session, we gladly set aside time for you to invite your personal friends to celebrate Birthday Parties and Play sessions as time permits!  Ask us!  We can do it!
We offer pay as you go $15 per family! Or you may use your discount prepaid packages or monthly unlimited.
Some families travel from as far as Spring Hill and New Tampa and find that the pay as you go is a perfect opportunity to come spend time together!
While local families enjoy coming to K Peas Place daily or a couple times a week, K Peas Place becomes your second home or your preschool alternative!  Welcome!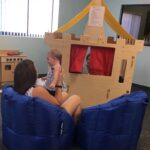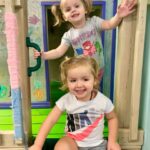 Interested in Classes?
Looking for variety option outside your home to socialize, learn and grow?
Join us! Register here for indoor classes at K Peas Place: https://form.jotform.com/202865743069160
We also offer online classes and outdoor classes!
Questions?  Complete the registrations! We'll call you to connect and guide you to the best options for your family! Welcome!