Letter Rr | Preschool Activities
Letter Rr | Preschool Activities
~Letter Rr ~
September we are RESUMING a REGULAR schedule now offering weekly FUN!
In- Person Classes
Open Play
Online Classes
Outside Classes
Private in home classes
In home parties
Private Parties at K Peas Place
~Letter Rr~
RACCOONS~ RABBITS~ ROBOTS~RAIN & RAINBOWS!
READING READINESS….through music and movement activities!!
Families are finding us as they search for ways to socialize their preschoolers!  As we grow we will add more options!  Thank you and welcome!
Check our schedule often Structured Classes For Kids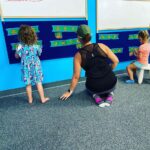 We proudly see that we have built a semi- co-op experience! It's an honor to be included in your home extensions of our lessons!!! Thank you!
Welcome to our play classes… provided on Wednesdays! Join us anytime on select dates! Structured Classes For Kids
Email: kpeasplace@gmail.com
Welcome!  We're so glad you're here!
We are located in the Westchase area off Racetrack Rd.  near Oldsmar/ Pinellas County!
Letter Rr | Preschool Activities