Tuesday Morning Open Play | Westchase
Extra indoor fun is added to our Schedule when time permits!
Join us:
Tuesday ~ February 4th, 2020
9:30-12:00
Welcome!
$15 per family or use your mo. unlimited/ discount packages.
Remember your socks, smiles and snacks to be enjoyed in our eating area!
K Peas Place is the perfect indoor play place to gather with your friends- invite them to join you and relax, chat and dedicate time with your children!
New families moving to Tampa Bay, Florida find K Peas Place a special place to connect and meet new families in the area!
We're so glad you're here!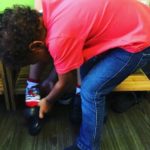 Tuesday Morning Open Play | Westchase