Weekend Music Class for babies, toddlers, and preschoolers Tampa Bay
Weekend Music Class for babies, toddlers, and preschoolers in Westchase
Come enjoy time together bonding, singing, and giggling learning through our amazing Music and Movement Classes! 
Date:
Sunday~ August 11th
Time:
11:00- 11:45 Music Class
11:45- 1:00 Open Play
Optional Stay & Play after class 11:45-1:00
(Attending only open play is an option too- join us at 11:45-1:00)
Pack a snack and enjoy time with your families!
Older siblings are always welcome!  They'll enjoy singing along and playing with their siblings.  Big kids also enjoy our art area, where they can create masterpieces of their very own!
https://www.facebook.com/events/909051222761866/
Music Class Costs:
(5 classes / $50- honored at any class Music with Mar. Class w/ Miss Karen around Tampa Bay) Pay as you go options available.
Miss Karen's FULL weekly schedule:
Family weekly/ year round music and movement classes for babies, toddlers and preschoolers combined!
Mondays Westchase
9:30 & 11:30
Tuesdays Westchase
12:15 & 4:00
Thursdays Dunedin
10:00
750 San Salvador Dr. Dunedin
Conmy Center RMA
Fridays Westchase
10:00 & 11:45
Additional classes are added monthly as "pop up" classes.  Send us an email to stay connected: kpeasplace@gmail.com
*Available for Mom's Club/Play Groups, Birthday Parties, and Special Events
Costs:
$15 per family – K Peas monthly unlimited is honored or use your discount packages!
Welcome!  We know you're gonna LOVE it HERE!
K Peas Place is an indoor play center and birthday party center where children ages 6 and under can explore, imagine, climb, slide, create and so much more. (older siblings are welcome)
K Peas Place is the perfect place to enjoy time together with no registration fees and affordable family rates.
We offer:
Private Birthday Parties Saturday/ Sundays…
Private Events/ Special Groups
Unstructured open play
Structured play enrichment classes
Simply FUN for you and your Sweet Peas!
It is our mission to connect, play, and celebrate early childhood with you and your sweet peas!
Remember your socks grown ups too- we are a shoe free zone!
Cash, CC, and PayPal accepted.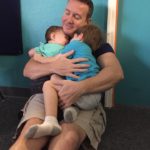 Weekend Music Class for babies, toddlers, and preschoolers Tampa Bay