Family Weekend FUN ~ Saturday Indoor Open Play   Westchase
Saturday August 3rd   (additional weekend dates TBA- added as time permits around our private parties!)
9:30-12:30
$15 drop in per family or purchase our discounted visitor open play passes (6/$75- use in one year from date purchases)! Free for monthly unlimited holders!
https://www.facebook.com/events/2299080596876544/
Come play~ Schedule a play date with your friends to catch up  in our, clean, beautiful, and spacious indoor playground!
Our atmosphere offers a relaxing intimate setting for you to truly interact and engage with your sweet peas!
Come to CONNECT with your family and other families
Come to PLAY (enter/ observe the magic of early childhood)
Come to CELEBRATE time together!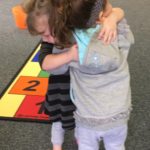 Phone: 813-814-4193
Email: kpeasplace@gmail.com
Thank you~
We look forward to seeing you!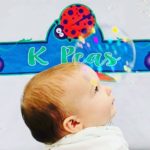 ~Coming SOON~  
Family Fun Nights = Open Play, Pizza Party, Pajama Music Class
DATE: TBA
Please, remember socks for adults.  If you forget, no worries.  Socks are available for purchase $2.
Thank you.
Extra information:
Rates are per immediate family members.  Cousins, neighbors, friends coming with you pay separate!
Outside food welcome- Bring snacks to be enjoyed in our eating area.
We are located next to Dunkin Donuts off RaceTrack Rd.  Look for our orange flag!
We offer complimentary coffee and snacks $1 each.
Classes and play space is designed for ages 0-5 years- older siblings are always welcome~ mission is to connect, play, and celebrate families together!
You may also be interested in reserving K Peas Place for your upcoming:
Birthday Parties
Baby Showers
Mom's Club Meet Up
Follow on Instagram
Family Weekend FUN ~ Saturday Indoor Open Play   Westchase