Weekend Music Class and Open Play
Saturday November 24th
10:00- 10:45 Music Class
We continue to shake off our tail feathers w/ "Tommy Turkey"  and begin our Reindeer FUN!!  Weekend classes are fun for the whole family!
Join us for a fun morning learning through our interactive family music class; $12 per family or use your prepaid.
10:45- 12:00p Open Play
Open play: $15 per family or use your prepaid/ unlimited.
Combo pricing: $20 per family for music class & play!
Thank you for supporting us on "Small Business Saturday"
We'll have specials and raffles to celebrate the day!
Our Weekend Classes have become such a highlight we have a deal for you!
Purchase: 6 classes & same day open play used for weekends only: $85!
Regular rate: 6/$95 for classes and same day play good for one year from the date purchased used during the week and weekends!
All rates are per family!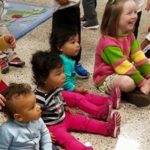 Visit our Facebook Page and follow events for additional add on weekend FUN.
UPCOMING ADD ON WEEKEND FUN:
Sunday Dec. 2nd
11:00-2:00 Open Play
Enjoy a relaxing morning connecting, playing, and celebrating time with your family & friends!
Welcome- remember your socks, snacks/ complimentary coffee available! Dunkin and Starbucks are located across the street as well.
Admission: $15 per immediate family members/ use your prepaid or unlimited packages!
Older siblings always welcome! Equipment is designed for 6 and under. Thank you!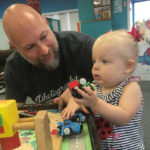 Please, remember your socks- grown ups too! If you forget we sell them, $2 each supporting our charity Paul's Project under the 1 Voice Foundation.
Weekend Birthday Parties and Special Events
We add weekend fun including music classes and open play around our private events including birthday parties and holiday parties.
Please, send an email to kpeasplace@gmail.com to reserve your desired date and time!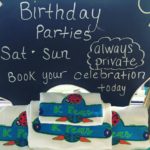 Click for additional details: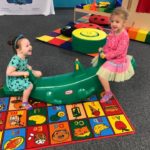 Weekend Music Class and Open Play