Music Classes for babies, toddlers, and preschoolers in Tampa Westchase
Weekly Schedule at K Peas Place:
Welcome to Music with Mar.
Classes w/ Miss Karen~
* pick a class and hop on in~
(no pre-registration required)
Mondays ~ 
9:30- 10:15
1:00- 1:45
Tuesdays~
12:15-1:00                                                                                                                                                                                                                                      4:00-4:45
Wednesdays~                                                                                                                                                                                                                                       4:30- 5:15
Thursdays ~ Dunedin 
10:00 (no class May 24th only)
750 San Salvador Dr. Dunedin 34698
Conmy Center RMA
Fridays ~ 
10:00- 10:45                                                                                                                                                                                                                                    11:00- 11:45
(next door)
COST:
$12 per family pay as you go or / 5 classes $50 (may rotate to any class and to be used within 2 months from the date purchased)
COMBO Music and same day Play pricing option:
$20 per family pay as you go or  (6/ $90) or (10/ $130) (may rotate to any class to be used within one year from the date purchased)
* additional classes added to our existing weekly schedule* check Facebook events!
Open Play (indoor playground experience)
$15 drop in per family or purchase our discounted visitor passes!
Weekly Schedule Open Play:
~ May 2018 
MONDAYS
10:15-11:00 Open Play
12:00-1:00 Open Play
TUESDAYS
* (10:00– 12:00 Open Play)
(1st, 8th, 15th & 22nd only)
1:00- 4:00 Open Play
WEDNESDAYS
12:30– 4:30 Open Play
THURSDAYS 
9:30– 1:00 Open Play
FRIDAYS
9:30- 1:00 Open Play
Sunday- May 20th-
Open Play 11:00-1:00 (see events)
Weekends– Birthday Parties
Open Play & Classes are scheduled
when time permits.
(Snacks and outside food is welcome to be enjoyed in our eating area)
JUNE upcoming extras:
Friday June 15, 2018~  (Regular weekly hours 9:30-1:00)
We are staying open until 7:00p!
Come play~ Schedule a playdate with your friends to catch up!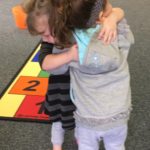 ** MARK your calendars- RSVPs are welcomed and encouraged.
Please call or email us to let us know you are coming ~
Phone: 813-814-4193
Email: kpeasplace@gmail.com
Thank you~
We look forward to seeing you!
Please, remember socks for adults.  If you forget, no worries.  Socks are available for purchase $2.
Thank you.
Extra information:
Drop -ins welcome too:)
Bring your sweet peas for interactive educational engaging FUN!
Class and play space is designed for ages 0-5 years- older siblings are always welcome~
Mission is to connect, play, and celebrate families together!
Music with Mar. Classes w/ Miss Karen
Classes are focused on the four main areas of development ~ cognitive, social, motor and language.
Music with Mar. is a company dedicated to bringing quality, brain based music to children, families and teachers.
The philosophy is to use music to teach, getting children ready for skills they need for a successful, happy life.
All caregivers welcome- Mommies, Daddies, Nannies, Grandparents!
https://www.facebook.com/musicwithmarclasseswithmisskaren/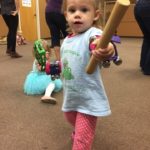 You may also be interested in reserving K Peas Place for your upcoming:
Birthday Parties
Baby Showers
Mom's Club Meet Up
Music Classes for babies, toddlers, and preschoolers in Tampa Westchase