Experience the magic of
spontaneous fun with your child
Open Play
(unstructured- no class included = just play)
TUESDAYS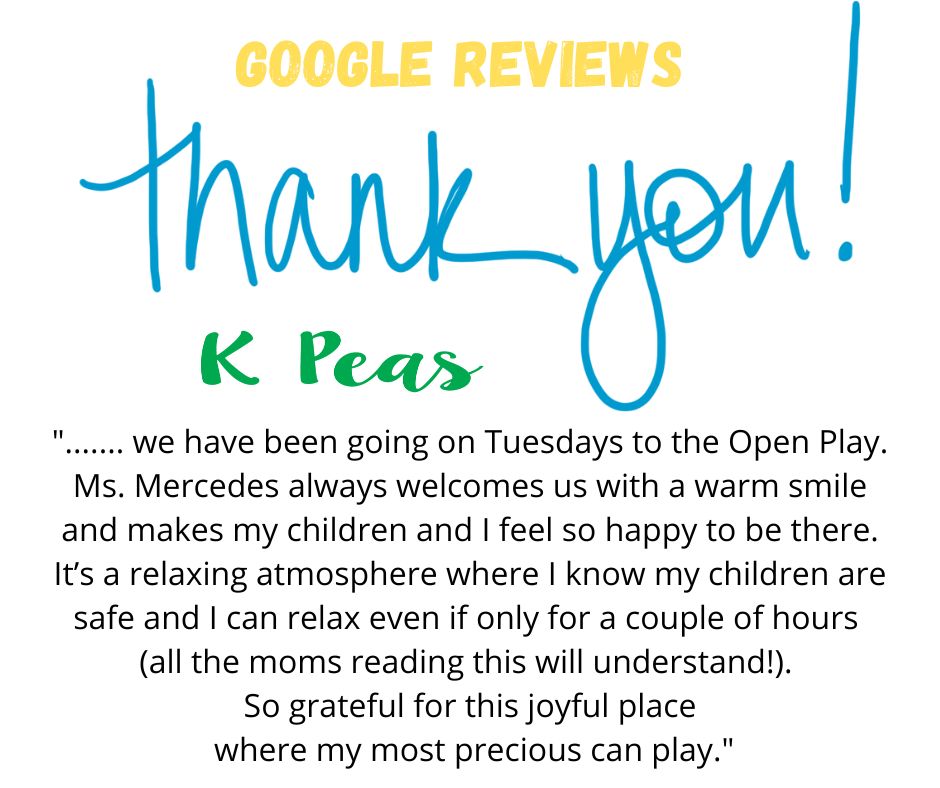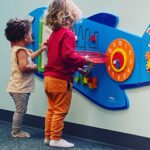 Open Play is a wonderful educational experience for parents, caregivers, babies, toddlers and preschoolers. It is a time for spontaneous fun and play. Moms meet other moms. Kids make friends and play together. Open play is relaxed and fun. Your sweet pea will love it! You are welcome to bring in food during open play. Open play is a great way to get introduced to K Peas Place. Welcome!  First time families must complete registration prior to arrival.  Pay as you go $25 per family or use your prepaid packages and/or unlimited.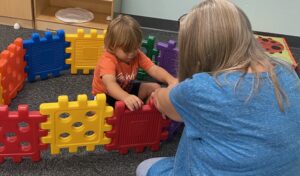 *Open Play is included in our daily schedule!
See full schedule:
Schedule Private Open Play sessions by reservations!
Relaxed fun
Spontaneous fun
Make friends
Set up play dates
Have fun, fun, fun!
Play is critical for childhood development. PLAY is not just fun for children, it is children's work. It is essential for developing social skills and feelings of happiness, love, and safety. During play, children learn to communicate and care for others, as well as the physical skills to interact with their environment.
The magic happens when children have the opportunity to explore with their peers in a safe setting.
–Karen
During open play, play just happens. Open play time encourages your child to use their imagination, gain independence, share, and take turns. Caregivers can be a part of open play, pointing your child in the right direction, playing a role in a game, be the audience of their puppet shows, or creating an arts and crafts project together. It is a time for spontaneous creativity and growth. K Peas Place is a great place to connect with other adults in your community and share a play date or plan a meet up.  As grown ups CONNECT, children PLAY and explore gaining independence all while they are still within your view from every angle!  CELEBRATE time together today!
Benefits At A Glance
Parents fully engage with their kids
Children develop social skills
Children build confidence
Children build physical skills
Contact us via email: kpeasplace@gmail.com, include your phone number to discuss a possible discount for multiple families in your care such as foster families etc.
~ We're so glad you're here!
Pricing options include pay as you go, discount packages, monthly unlimited, and specials are offered throughout the year. (No registration fees:  pricing is listed in our registrations)
All payments are non refundable and non transferable.   Discounts are offered to our pre-package holders and monthly guests.  Inquire within.
Pricing is per family/  Cousins, neighbors etc. pay for their visits.
An indoor playground is a wonderful place to spend time with your child. It is a safe and comfortable environment where you and your child can play without distraction.
We are a shoe free zone.  Grown ups wear socks.  If you forget, purchase new socks for $2 pair benefits Paul's Project
The time you spend with your child in open play is relaxing,  memorable, and rewarding time spent together.