K Peas Place is a indoor playground in Tampa dedicated to creating a safe and fun playground for kids and caregivers. Our 3,000 ft facility in the Westchase area of Tampa is an enriching environment to connect, play, and celebrate together.
Focus On Fun
At K Peas Place, the focus is on fun. The activities available at our indoor playground are there for caregivers and kids to engage in fun activities with each other and new found friends. Although fun is the focus, your kids will learn and grow. Developmentally appropriate activities ensure that the fun has a positive impact on growth.
During the first 5 years, kids grow amazingly fast. They learn to communicate, walk, create with their hands, and so much more. At K Peas Place, we try to gently guide this process with our activities and interaction with the kids. See our reviews on Google
Karen Gliddon, Owner, Teacher
Karen Gliddon, also known as Miss Karen, has dedicated her life to the betterment of children and families. She has worked with children with visual impairments and special needs at the Watson Center in Largo, Florida, pediatric oncology patients through the 1 Voice Foundation and The Children's Cancer Center in Tampa, Florida and hosts weekly community classes  offering music enrichment for children ages 0-7 yrs. with their caregivers in Westchase, Oldsmar, Clearwater, Dunedin, Florida, as well as Pinellas and Hillsborough County Libraries and Preschools.
Karen passionately shares her skills to connect, ignite, and engage children with her delightful and charismatic personality. She has  a deep understanding of all areas of childhood development: social, cognitive, physical, and spiritual.
Karen holds a BA in psychology from USF,  a CDA certificate from Pinellas Technical College,  is Infant & Adult CPR Certified, and an independent  licensed Music with Mar. Instructor.  She has her Level 2 Safe Environment Training and Background Check through the St. Pete Catholic Diocese.  Karen also is the director of Paul's Project https://www.facebook.com/YellowBagsOfSunshine under the 1Voice Foundation 501C3, an organization that creates and distributes comfort PACKs (Parent Accessory Care Kits) to families in Intensive Care Units throughout Florida. https://1voicefoundation.org/our-team/
Miss Karen is the mother of three and is celebrating 20 years of marriage to her best friend and soul mate, Mathew.
Karen In The Press
April 9, 2017 — Karen was honored by the Tampa Bay Lightning for her work in the community. Learn more about her Lightning Community Hero award on NHL.com.
February 2020 — Remarkable Women of Tampa Bay New Channel 8 https://www.wfla.com/news/local-news/remarkable-woman-provides-sanctuary-for-kids-caregivers-in-westchase/?fbclid=IwAR29eKkx48Swpv-YO2atuBfd4j82Zvqrs8iq-2nOCTWlailQNyKd1E7vfCY
Speech and Language Development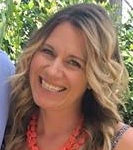 Hi, I'm Julie Miller, M.A. CCC-SLP .
My background: I received my Bachelor's Degrees in Psychology and Communication Disorders from the University of Florida. I went on to get my Master's Degree in Speech-Language Pathology from the University of Tennessee.
After graduating, I worked as an Speech-Language Pathologist in Pinellas County Schools for 7 years. I have been working for Stepping Stones Assessment and Therapeutic Services and Early Steps for the past 3 years, focusing on the Birth to 3-year-old age group. I live in Safety Harbor with my husband, 2 daughters, and bulldog.
Testimonial: K Peas Place
I am honored to be able to come to K Peas Place once a month to share ideas and advice to parents and caregivers who have questions regarding Speech and Language development in their children.   K Peas Place provides such a relaxing atmosphere that encourages speech and language in children through play. This is what we want as caregivers – to be able to make speech and language fun through safe and engaging play!
At K Peas Place, children have the opportunity to explore and learn through imaginative play, crafts, gross motor activities, books, and pretend play. All of these elements combined make for the perfect way to build vocabulary skills and socialize with others. I whole-heartedly recommend K Peas Place to my clients and families who are looking for ways to grow their child's speech and language skills.
Testimonial: Music with Mar. Classes w/ Miss Karen
I first started coming to Music with Mar classes about 10 years ago with my daughter when she was only about 6 months old. At first, I just thought it was a good way to get out of the house and have somewhere to go each week. This all changed after I experienced the music class.
As a Speech-Language Pathologist, I was so impressed with the repetitions of the songs and stories, the consistent routine of the class, and the language-rich activities. All of the play-based activities in each music class incorporates the building blocks to strong speech, language, and motor skills. I went on to take my younger daughter to Karen's class and she loved it just as much as my oldest.
What an amazing program that truly helped me meet other moms during the isolating first parts of motherhood, but it also helped my daughters socially, physically, and cognitively. Now, as I work as an Early Interventionist, I can not recommend Karen's Music with Mar class enough to my families.