Spring Photo Session for Kids | Westchase
Spring Photo Session for Kids | Westchase
Join us for HOPpin good time for our annual Spring EVENT!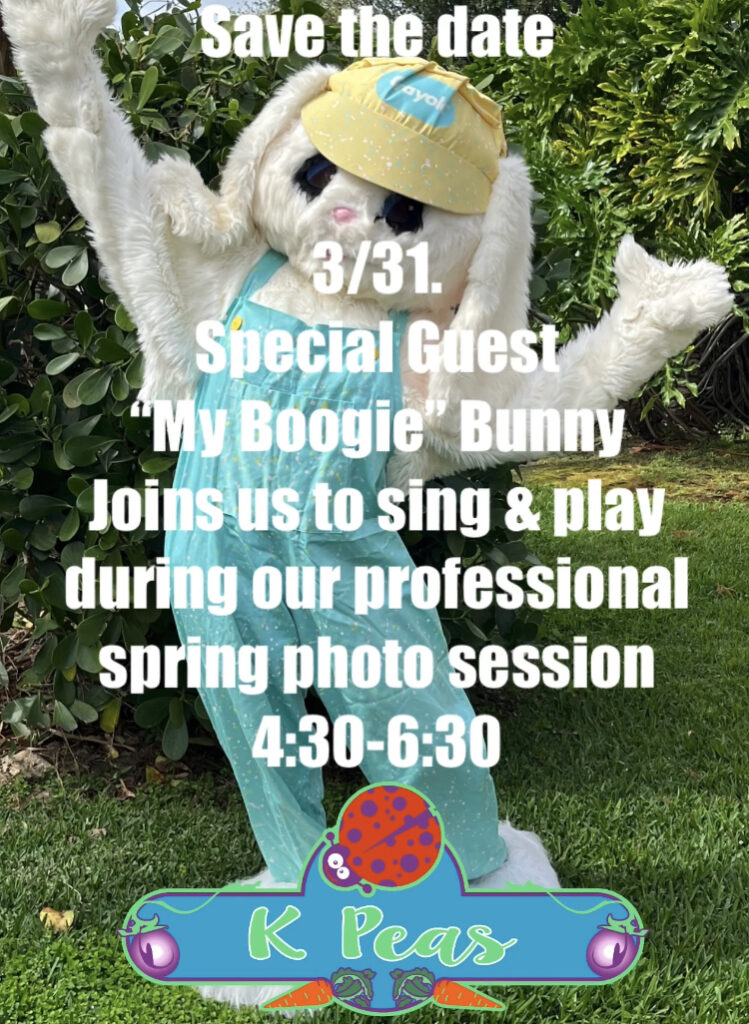 March 31st 
4:30-6:30
$60 per family.
Email: kpeasplace@gmail.com to register.
Families will enjoy open play, light refreshments, egg  hunt. spring time activities, bubbles, and music activities with our
special guest "My Boogie Bunny"
Families will have the opportunity to capture photos with our friendly and adorable Bunny during open play and music in the play room!!
Our professional photographers Tony and Jess will be set up in our classroom to capture your families love!
Photos will be selected and paid for directly with Tony and Jess!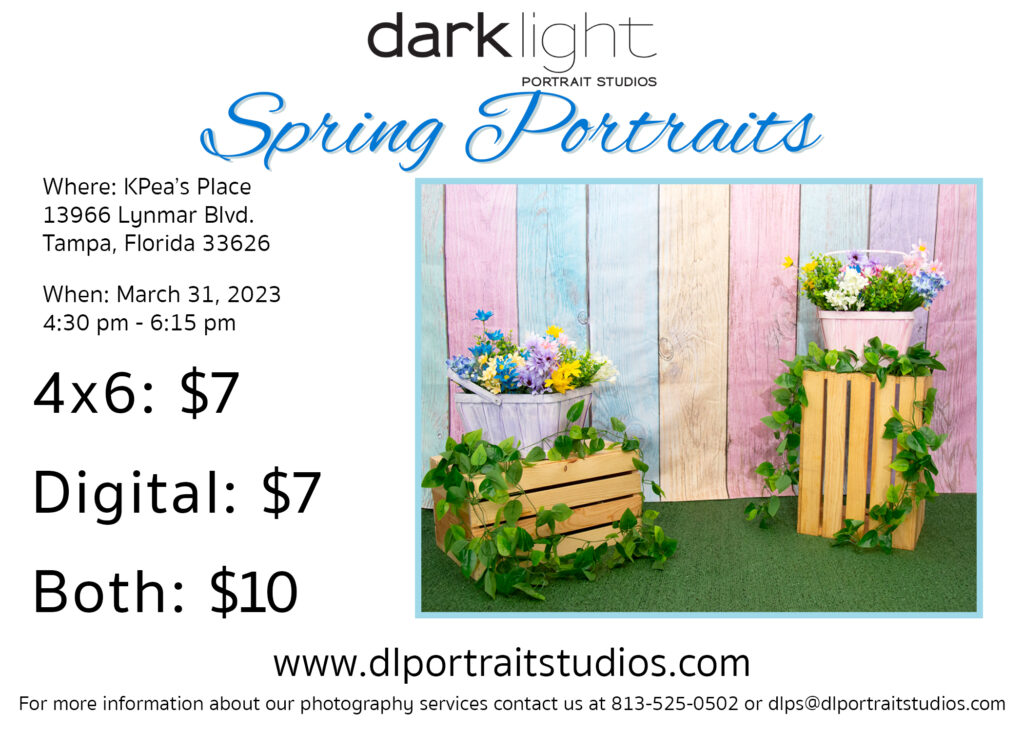 Spring Photo Session for Kids | Westchase