Music Classes & Open Play   Westchase
Daily Family Music Classes and Open Play
Starting classes at 6 months old is the perfect age to enjoy time with your baby! Infants love to see new faces and are stimulated by our joyful atmosphere!  Toddlers and preschooler enjoy expanding their imaginations!
It's a good way to get out of the house and have somewhere to go each week. Families have fun interacting through songs and stories filled with language-rich activities. All of the play-based activities in each music class incorporates the building blocks to strong speech, language, and motor skills.
Attending our amazing programs allows time for you to meet other moms during the isolating first parts of motherhood, but it will also help your child socially, physically, and cognitively.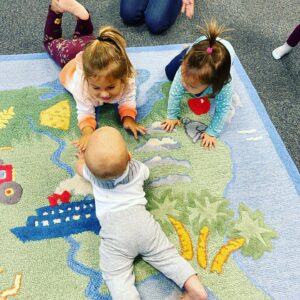 Daily Open Play
Relax and connect with our amazing community!
Come play~ Schedule a play date with your friends to catch up in our comfortable, clean, enriching, and spacious indoor playground!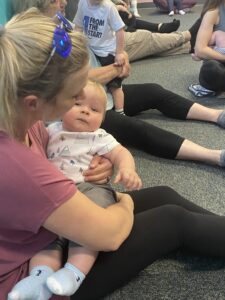 We look forward to seeing you and your sweet peas!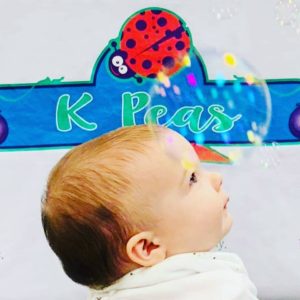 Please, remember socks for adults.  If you forget, no worries.  Socks are available for purchase $2.
Thank you.
Extra information:
Rates are per immediate family members.  Cousins, neighbors, friends coming with you pay separate!
Outside food welcome- Bring snacks to be enjoyed in our eating area.
We are located in the Lynmar Plaza ( Northeast entry – turn to go to Dunkin Donuts off RaceTrack Rd.  look RIGHT and you'll see us!)
We offer complimentary coffee and snacks $1 each. Outside food is welcome.  You may bring your lunch or order food in for your enjoyment.
Classes and play space is designed for ages 0-5 years- older siblings are always welcome.
Mission is to connect, play, and celebrate families together!
Our space offers a sensory friendly atmosphere all day ~ every day!
Weekly Schedule:
You may also be interested in reserving K Peas Place for your PRIVATE events:
Birthday Parties
Baby Showers
Mom's Club Meet Up
Music Classes & Open Play   Westchase