Santa's Interactive Pajama Party
Monthly Special Events are extra opportunities that offer time with the whole family!
Friday Dec. 16th Santa will join us for an interactive story time!
Families may wear their holiday pajamas for a comfortable evening connecting through playful songs and stories with Santa!
Families will enjoy open play time, pizza and treat of course for the holiday season!
Families arrive between 5:30- 6:00

(Santa will be with us from 6:00-7:00pm)

Email to secure your spots: kpeasplace@gmail.com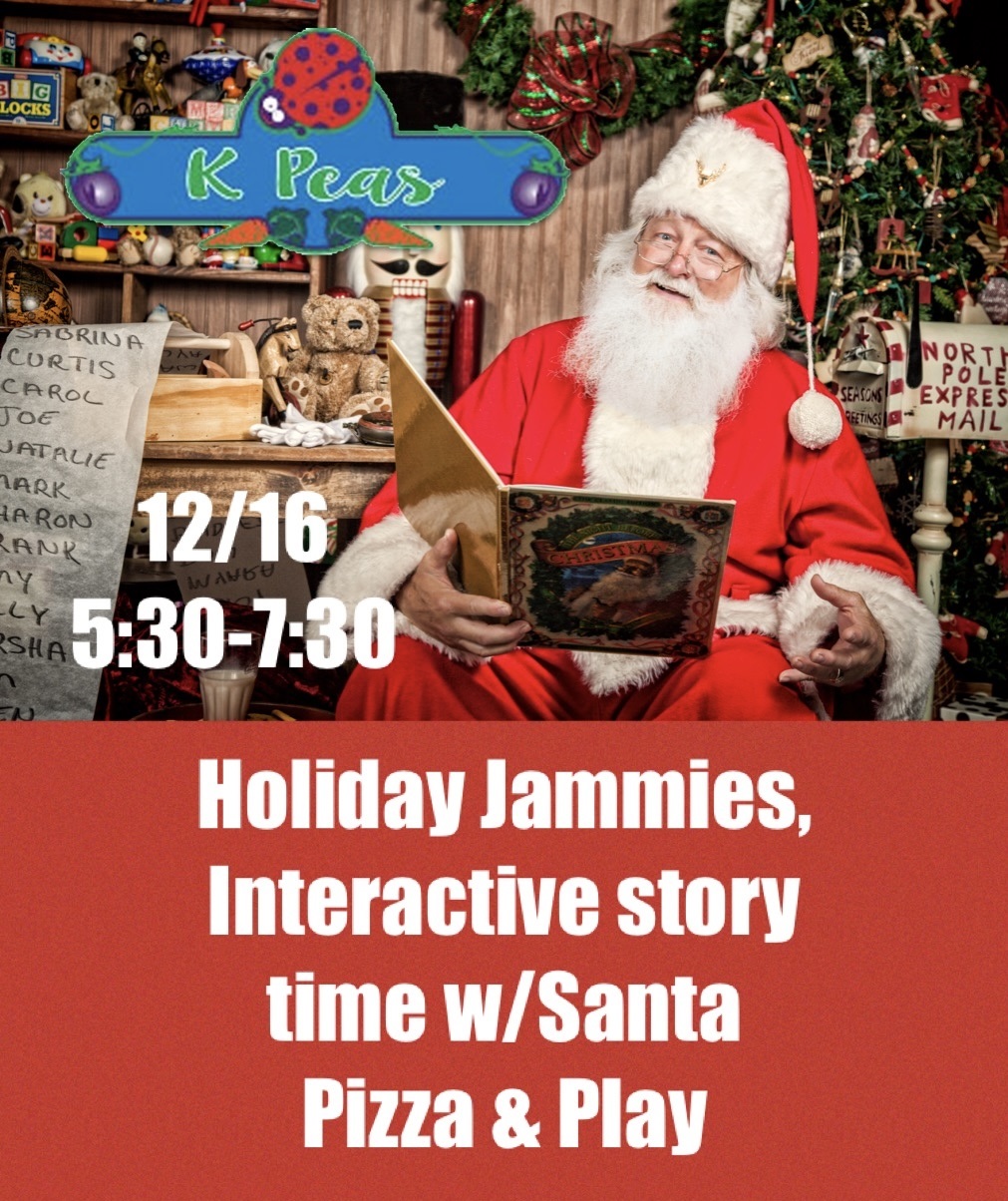 Why families love it here:
K Peas Place is such a wonderful environment for families to spend time not only together, but with other families as well.
K Peas Place truly is a community of like-minded families that all come together to support each other and enjoy their children. We look forward to extra opportunities to connect, play and celebrate time together!
We welcome new families looking for fun enriching activities to do with their children daily!  We offer pay as you go sessions, discount return packages and monthly unlimited offers.  No registration fees or commitments!
Let's CONNECT~ PLAY~ CELEBRATE~ CREATE memories together!
Santa's Interactive Pajama Party