December 10th Pajama Event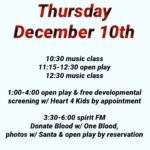 We are so excited for Thursday!
Join us in your jammies all day as we kick off our collection of pajamas for parents this holiday season benefitting
Paul's Project under the 1 Voice Foundation!
Reservations are required as we plan accordingly!
Connect for details!
email:
kpeasplace@gmail.com
Limited capacity!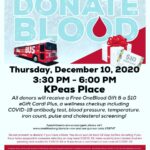 YES! You can roll up your sleeves and give the gift of life. You will receive a well check up that includes a COVID 19 antibody test. Join the 1Voice Foundation in the parking lot of K Peas Place, 13966 Lynmar Blvd., Tampa, across the street from Dunkin in Westchase. Appointments are encouraged, so go to the One Blood website today at:
Thank you for making a difference for so many!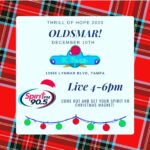 December 10th Pajama Event