Saturday Music Class & Open Play for babies, toddlers, and preschoolers Tampa Bay
Saturday Music Class for babies, toddlers, and preschoolers in Westchase.
Come enjoy time together bonding, singing, and giggling learning through our amazing Music and Movement Classes! 
Halloween songs are added during this time of year!
Date:
Saturday Oct. 17th
Time:
10:00-10:45 Music Class
10:45-11:30  Open Play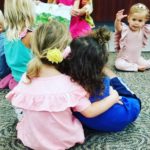 Optional Stay & Play after class 10:45-11:30
Join us for music class and /or open play this Saturday!!
We love your requests and add them as time permits!
RSVP: email: kpeasplace@gmail.com
YOU CHOOSE:
Pay as you go
music only
open play only
Or enjoy both at a discount price per family unit.
Limited guests, RSVP today!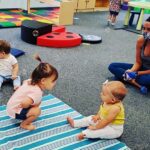 $15 per for music class for one adult and one child.  Additional Discount pricing per family.
PERK: Discount prepaid packages and unlimited are honored!
Welcome! Invite a buddy!
Remember your socks (adults), smiles! and energy!
Older siblings are always welcome!  They'll enjoy singing along and playing with their siblings.  Big kids also enjoy our art area, where they can create masterpieces of their very own!
It's always great to see Moms, Dads, Grandparents, Aunts, Uncles, & cousins all together connecting- playing- celebrating time together! In addition to siblings playing together a bit extra on the weekends! We're so glad you appreciate our add ons as time permits!
Weekly Music Classes at K Peas Place:
(5 classes / $55-) Pay as you go options available. We are an a la cart option!  You may choose CLASS ONLY or OPEN PLAY only! OR both! Discount pricing for attending both!
Class time is an important time to add learning in the loving arms of their caregivers!
Classes are designed to be interactive, FUN, engaging, enhancing bonding and the development of the whole child!
Mondays
Wednesdays
Thursdays
Welcome!  We know you're gonna LOVE it HERE!
K Peas Place is an indoor play center and birthday party center where children ages 6 and under can explore, imagine, climb, slide, create and so much more. (older siblings are welcome)
K Peas Place is the perfect place to enjoy time together with no registration fees and affordable family rates.
We offer:
Private Birthday Parties Saturday/ Sundays

…

Private Events/ Special Groups

Private Open Play Sessions

Private Classes

Unstructured open play

Structured play enrichment classes

Co-op Learning onsite or in home
Online Classes:
Tuesdays 10:00 & 4:30
Outdoor Classes:
Thursdays 10:30
Fridays 10:00
/form.jotform.com/200732730002134
Saturday Music Class & Open Play for babies, toddlers, and preschoolers Tampa Bay