Letter Qq | Preschool Activities
Letter Qq | Preschool Activities
~Letter Qq~
We offer QUALITY time together:
In- Person Classes
Open Play
Online Classes
Outside Classes
Private in home classes
In home parties
Private Parties at K Peas Place
~Letter Qq~
Qq is for QUILT!
We see the ❤️ and QUALITY time invested in this beautiful QUILT!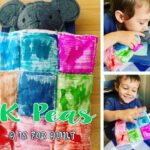 We proudly see that we have built a semi- co-op experience! It's an honor to be included in your home extensions of our lessons!!! Thank you!
Welcome to our play classes… provided on Wednesdays! Join us anytime on select dates! Structured Classes For Kids
Email: kpeasplace@gmail.com
Welcome!  We're so glad you're here!
We are located in the Westchase area off Racetrack Rd.  near Oldsmar/ Pinellas County!
Letter Qq | Preschool Activities