Winter Wonderland with Santa
Over the weekend we hosted our first annual Winter Wonderful Event for young families to enjoy with their babies, toddlers, and preschoolers!  We were out numbered by all the loving grown-ups that joined in on the FUN!  As the grown-ups STOOD and mingled we looked out and a saw our grown-ups as the forest of trees!  As the grown-ups sat down along with their children we saw islands of love and shared in many class time favorites!  Simply beautiful!!! Santa enjoyed dancing and playing along too! We made everlasting memories and heard from our families that they appreciated this time together with their families!
Expressions from our attendees!
"Oh. My. Gosh!!! That was the best experience ever!!! _____ was the best Santa. Just as wonderful as Santa himself on the original Miracle on 34th Street!! Afterward,  ___ was in tears in the parking lot……………….Then we got in the car and all just cried a little. Except F, who was happy to have me sing him songs!! Thank you so much! Words seem so inadequate. I am so glad there are people like you in this world!! …………..!!!"
"A sincerely thank you for all you do. Today was special and you make even the "normal" days are special at your place. Even my older girls talked about how they had fun this morning with their brother. Thank you!"

Volunteers!
To express gratitude is finding the right words… we have sooo many to thank for this magical weekend! We thank Miss Elizabeth, Miss Lecia, and Miss Taylor https://twinkletoesnanny.com/sarasota These ladies are genuine gems! Keep an eye for more special events with these gems! Thank you for sharing your love and initiative!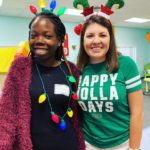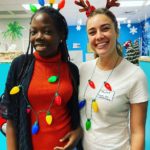 SANTA and Family!
Yes, Santa himself and family OUT DID themselves!  Their Winter Wonderland is the best in town!
Thank you Santa and Family!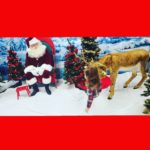 We are so very thankful for all that participated this year and look forward to 2020.
We wish our community Happy Holidays & Happy New Year!
Our event was extra special because we chose to feed the Ronald McDonald House East St. Pete!
An annual tradition representing Paul's Project under the 1 Voice Foundation.  The Care- comforting families in intensive care units through the central and north Florida Hospitals!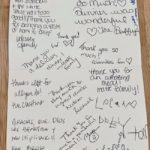 Winter Wonderland with Santa