Family Weekend FUN ~ Saturday Indoor Open Play   Westchase
Saturday September 7th, 2019
9:30-12:00
$15 drop in per family or purchase our discounted visitor passes 6/$75! Free for monthly unlimited members!
Come play~ Schedule a play date with your friends to catch up in our spacious, fun, indoor playground!
REMEMBER your SOCKS (grown ups, $2 if you forget)
https://www.facebook.com/events/610897079316876/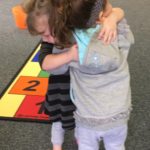 Phone: 813-814-4193
Email: kpeasplace@gmail.com
Thank you~
We look forward to seeing you!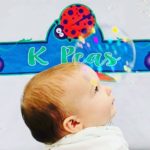 ~Coming SOON~  
Family Fun Nights = Open Play, Pizza Party, Pajama Music Class date TBA
WEEKEND MUSIC CLASS TBA
WEEKEND WINTER WONDERLAND pictures and visit w/ Santa Dec. 14th 3-6- Details TBA
Family Weekend FUN ~ Saturday Indoor Open Play   Westchase