Weekend Open Play and Music Class for the Whole Family
Weekend Open Play and Music Class for the Whole Family
Saturday October 6th:
Enjoy a relaxing morning connecting, playing, and celebrating time with your family & friends!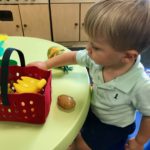 Welcome- remember your socks, snacks/ complimentary coffee available! Dunkin and Starbucks are located across the street as well.
Admission: $15 per immediate family members/ use your prepaid or unlimited packages!
Older siblings always welcome! Equipment is designed for 6 and under. Thank you!
Sunday October 7th:
We continue our fire safety theme this Sunday! Join us for a fun morning learning through our interactive family music class; $12 per family or use your prepaid.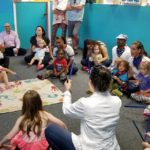 Open play: $15 per family or use your prepaid/ unlimited.
Combo pricing: $20 per family for music class & play!
Remember your socks- grown ups too! If you forget we sell them, $2 each supporting our charity Paul's Project under the 1 Voice Foundation.
Weekend Open Play and Music Class for the Whole Family