Birthday Parties for 1 years old to 6 years old!
At K Peas Place we have the honor to celebrate daily milestones with each family weekly during open play and our enrichment classes!
We cheer on new crawlers, new walkers and new talkers! Walk-in – pay per day play and classes- welcome! Weekly discounted packages available!

Private Parties
We reserve our spacious venue to host private birthday parties, baby showers, and special events!
Each Birthday Party is truly a celebration and personalized to each creative vision for our space, times, and activities!  Families are welcome to hire an event planner,  have food catered, and decorate to their creative desires with the help of our team at K Peas Place.
Many families have guests visiting from out of town and others that enjoy the celebration through Facetime!
We have witnessed so much love from near and far as families celebrate their precious children.
Our spacious venue offers plenty of seating allowing guests to connect, enjoy conversation all while the children play in our open floor plan seeing every angle of the room!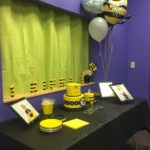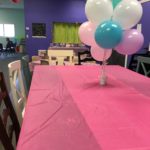 What Families have to say:
"….My son recently celebrated his birthday and we had the party at K Peas. Mrs. Karen was amazing to work with. Every step of the process was easy and stress free. She set up our decorations and went above and beyond to set out extra train toys. We were able to bring drinks and food and the kids AND adults had a wonderful time. Such a blessing to have a place so close to home that is safe where the kids can play and the adults can enjoy a conversation. I always describe K Peas as a large living room…comfortable and a great place to gather! I HIGHLY recommend K Peas for Open Play, Organized events, and Birthday parties!!!"
"…..We love K Peas!!! My daughter's birthday party was a blast! Miss Karen is a great host. Great space for playing and eating. Great option for parties with kids of all ages (0-5 yrs). The kids had fun, the parents had fun, the grandparents had fun! We will definitely be back for music classes and to play! Thanks Miss Karen 😁 You helped us make Haley's day very special."
Please, click our link for details: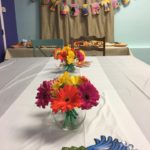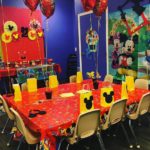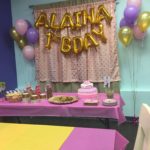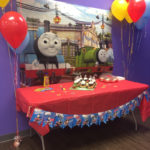 Birthday Parties for 1 years old to 6 years old