Family Weekend FUN ~ Saturday Indoor Open Play   Westchase
Saturday July 7th  
10:00- 1:00p
$15 drop in per family or purchase our discounted visitor passes!
https://www.facebook.com/events/244925176280013/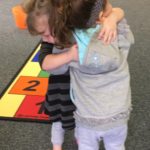 Phone: 813-814-4193
Email: kpeasplace@gmail.com
We look forward to seeing you!
Thank you.
Extra information:
Please, remember socks for adults.  If you forget, no worries.  Socks are available for purchase $2.
Complimentary Coffee everyday
Snacks and beverages $1.  (you are welcome to bring in outside food to be enjoyed in our eating area)
Open Art Station included everyday
Classes and play space is designed for ages 0-6 years- older siblings are always welcome~ mission is to connect, play, and celebrate families together!
Weekly Schedule:
Weekly Schedule~  JULY
Follow on FACEBOOK; check website events:
MONDAYS-
9:30-10:15 Music Class 
10:15-11:00 Open Play
11:00-12:00 Preschool Play Class
12:00-1:00 Open Play
1:00-1:45 Music Class
TUESDAYS
(9:30-12:00 open play – (July 3rd, 10th only)
12:15– 1:00 Music Class
1:00- 4:00 Open Play
4:00– 4:45 Music Class
July 10th- 5:00-6:00 open play/pizza
July 10th 6:00-6:45 Music Class
WEDNESDAYS
10:00- 11:00 Babies & Toddler Play Class
11:30– 12:30 Preschool Play Class
12:30– 3:30 Open Play
3:30-4:00 Sports Class/Activity Stations
4:00 –4:45 Family Music Fitness Class
THURSDAYS
9:30– 1:00 Open Play
FRIDAYS
(July 20th Speech & Play 9:30-10:30)
9:30- 1:00 Open Play
10:00 –10:45 Music Class
11:00– 11:45 Music Classes
(music classes meet Next Door– same Plaza)
Classes are focused on the four main areas of development ~ cognitive, social, motor and language.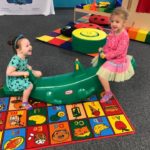 You may also be interested in reserving K Peas Place for your upcoming:
Birthday Parties
Baby Showers
Mom's Club Meet Up
email to check availabilty: kpeasplace@gmail.com
Family Weekend FUN~ Saturday Indoor Open Play Westchase