Saturday Open Play Indoor shopping  Halloween Event | Free admission
Saturday Open Play Indoor shopping  Halloween Event | Free admission
Come dressed up wearing your Halloween Costumes, children will enjoy trick or treating- bring a bag to collect your treats.
Kids play parents shop! Mark your calendars for Oct. 28th- 10:00-1:00pm, K Peas Place is hosting their final Saturday Open Play and Shopping Event of the year!  Be sure to come!
In addition, Cinderella will be here to play with your children!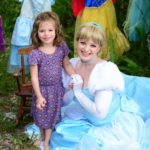 Perfect photo opportunity!
https://www.facebook.com/events/478510742525454/permalink/480978132278715/
If you have not been to our location before we are conveniently located off RaceTrack Rd. in Westchase. Directly next to Dunkin Donuts. 13966 Lynmar Blvd. Tampa, 33626. This event is a wonderful treat for families because while you shop your kids can play at our indoor playground. We cater to ages 0-5 yrs. older siblings welcome as role models. Socks required.
Your kids Play for Free Admission.   Vendors pay for their space- be sure to thank them and check out their products and services!  Welcome!
K Peas Place will offer exclusive deals for your future play, and class involvement, be sure to get  your visitors pass sold this day only.
While you're shopping your kids will enjoy a safe and fun and environment complimentary. We will also offer specials for parties booked during our event and will be available to answer your questions on signing up our classes and open play options. This is a wonderful opportunity to experience K Peas Place and connect with your community.
Our Vendors include:
Includes jewelry, nutrition (make your own smoothy station) and wellness products/ services, adult and kids clothing, children's literature, toys, and art. This will be a relaxing and low key experience for both you and your children. You can shop while your kids play along side you or you may like to play with your children and connect with other families.
K Peas Place is open all week for open play, structured class and special events. We strive to connect, play and celebrate each sweet pea we meet! What is Open Play?
Welcome to your new neighborhood indoor play ground. While you visit please, take time to create a hand print for our growing art canvas expressing all the love and fun happening at K Peas Place. The children love to look at the art piece and find their hand each time they visit!
Benefits at a Glance
•Quality playtime with your kids
•Socialize and connect with other parents
•Family Rates
•Walk-ins welcome
•Educational and Fun environment
•Designed for ages 0-5 yrs.
You May Also Be Interested In
Birthday Parties
Saturday Open Play Indoor shopping Halloween Event | Free admission