Fitness class Total Body and Strengthen for Mom- Westchase
Fitness class Total Body and Strengthen for Mom- Westchase
Welcome!
Tuesdays 1:00-2:00
It's time again to enjoy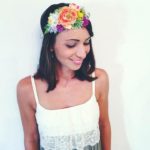 A laid back exercise and natural movement class focusing on stretching tight muscles and strengthening the whole body, including upper and lower body, especially the core.
Debra Williams, AFAA Certified Personal Trainer and Pilates Instructor
Debra has a strong wellness background, beginning her career as a personal trainer in 2009. Her passion for helping others to live a healthier lifestyle started long before that time though while she worked in marketing. She is currently a mom of 2 and runs an online boutique from home so that she can be with her kids during the day, though she continues to teach Pilates and exercise classes part time to stay in shape and keep her passion alive.
Welcome! $15 drop in or use your monthly unlimited or visitor passes!
Weekly Tuesdays at 1:00
Children may play or hang out with you! Come and see how amazing this time is make it a mid day dedication for you!
Fitness Class Total Body and Strengthen for Mom- Westchase