THURSDAYS we've added arts and crafts from 10-12.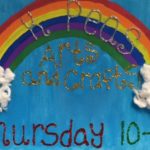 Come and enjoy arts and crafts included in your admission!
Welcome! Remember socks, and snacks!
We sell both socks and snacks for those that need them for the day!
We open for open play at 9:30-4:00 on Thursday 8/31!
NEW* Starting Sept. 7th we'll close at 1:00p AND reopen at:
4:30- 5:15 for Music with Mar. Class w/ Miss Karen (open play 5:15-5:45)
6:00-6:45 – Music with Mar. Class w/ Miss Karen.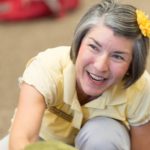 Welcome to your new neighborhood indoor play ground. While you visit please, take time to create a hand print for our growing art canvas expressing all the love and fun happening at K Peas Place. The children love to look at the art piece and find their hand each time they visit!
Benefits at a Glance
•Quality playtime with your kids
•Socialize and connect with other parents
•Family Rates
•Walk-ins welcome
•Educational and Fun environment
•Designed for ages 0-5 yrs.
You May Also Be Interested In
Thursdays Open Play & Art Tampa| Westchase