Saturday Indoor Open Play and Family Music Class Westchase
When: Saturday June 10th
Music Time: 10:30- 11:15
Cost: $12 per family or use your music class cards
Open Play Time: 11:15-12:30
Cost: $5 per family for attending music families or $15 per family
Miss Karen will start music class promptly at 10:30-11:15. Families may pay for one class $12 per family or purchase discounted class cards to be used at all locations with Miss Karen within 2 months from the date purchased!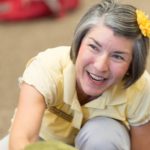 Music with Mar. Classes w/ Miss Karen are designed for babies, toddlers and preschoolers combined with their caregivers. It is the class you know and love.  Miss Karen has been teaching for over 16 years to young families here in the Tampa Bay area.  She teaches mobile classes in Oldsmar on Mondays 9:30a and in Dunedin on Thursdays 10 & 11.
It is with great JOY to provide extra classes allowing you to use your class cards in the 2 month time frame given for your five class packages! Stay and play $5 extra.
(Joining us for play 11:15- 12:30 only?
$15 per family or use your K Peas Play Pass)
You are welcome to bring a snack or lunch to enjoy in the eating area each time you visit.
https://www.facebook.com/events/132422563978812/?acontext=%7B%22action_history%22%3A%22[%7B%5C%22surface%5C%22%3A%5C%22page%5C%22%2C%5C%22mechanism%5C%22%3A%5C%22page_upcoming_events_card%5C%22%2C%5C%22extra_data%5C%22%3A[]%7D]%22%2C%22has_source%22%3Atrue%7D
Our Indoor Playground for Kids
K Peas Place is open all week for open play, structured class and special events. We strive to connect, play and celebrate each sweet pea we meet!
Welcome to your new neighborhood indoor play ground. While you visit please, take time to create a hand print for our growing art canvas expressing all the love and fun happening at K Peas Place. The children love to look at the art piece and find their hand each time they visit!
Benefits at a Glance
•Quality playtime with your kids
•Socialize and connect with other parents
•Family Rates
•Walk-ins welcome
•Educational and Fun environment
•Designed for ages 0-5 yrs.
You May Also Be Interested In
•Birthday Parties
Saturday Indoor Open Play and Family Music Class Westchase