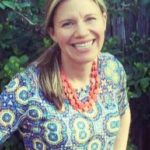 Speech and Language Enrichment Through Play
Time: Friday ~ JUNE 23rd~  9:30a-10:30a
Location: K Peas Place; 13966 Lynmar Blvd. Tampa, Fl 33626
Come and enjoy, Speech and Language Enrichment Through Play, a 30-45 minute informational and Q&A session by Julie Miller, M.A. CCC-SLP. She will briefly discuss important language milestones in children, steps to enrich language and vocabulary, and how to incorporate play to build vocabulary and language.
This is a great learning experience for caregivers of children ages birth-preschool age. Families will leave with specific ideas to incorporate rich language into everyday routines and play.
Cost: If you signed up for Open Play that morning ($15 per family), then admission to the event is free. Open play begins at 9:30. Music class w/Miss Karen begins next door at 10:00a and 11:00a.
Attending Music families only pay $5 for open play at K Peas Place or use your K Peas Pass. Snacks and lunch welcome in our eating area.
Speech and Language Enrichment Through Play with Miss Julie is offered once a month. No pre-registration necessary.  Drop ins welcome to attend all activities.  Mark your calendars and visit Facebook events to invite your friends.
Our Indoor Playground for Kids
K Peas Place is open all week for open play, structured class and special events.  We strive to connect, play, and celebrate each sweet pea we meet!
Welcome to your new neighborhood indoor play ground.  While you visit please, take time to create a hand print for our growing art canvas expressing all the love and fun happening at K Peas Place. The children love to look at the art piece and find their hand each time they visit!
Benefits at a Glance
Quality playtime with your kids
Socialize and connect with other parents
Family Rates
Walk-ins welcome
Educational and Fun environment
Designed for ages 0-5 yrs.
You May Also Be Interested In
Event: Speech And Language Enrichment Through Play